Launch Services
---

TowBoatU.S. Ft. Lauderdale can safely and comfortably transport cargo, supplies, spare parts and personnel to and from the Port Everglades & Miami anchorage. Founded in 1989, we continue to provide the best services throughout Broward, Southern Palm Beach County, and the Bahamas.
Our experienced, reliable, and professional captains have the local knowledge and skill to safely transport your personnel and supplies. We are conveniently located at 15th Street in Fort Lauderdale for timely response to Port Everglades.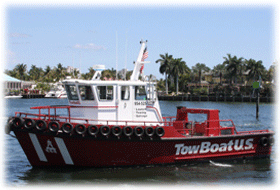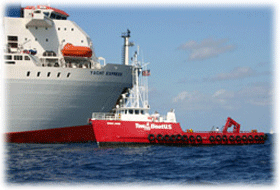 Three vessels are available for your launch needs. One of these vessels was originally a military craft designed to transport personnel and cargo.
Whatever you need, we can bring to you!
Let TowBoatU.S. Ft. Lauderdale help you save time and money by providing expert launch services in domestic or international waters for:
Crew Change
Compass Adjusters
Tanker Testers
Spare Parts
Crew Change
Provisions
Trash Disposal
Cargo Transfer