Career Opportunities
---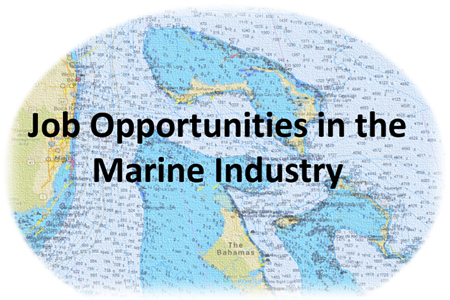 Sales Manager
TowBoatU.S. Ft. Lauderdale is seeking a Sales Manager to perform a variety of sales, marketing and business development duties for the company. The ability to maintain existing company business relationships and build new relationships with potential customers is critical to success in this role. The Services that are offered by the company vary. A list of the services offered include but are not limited to:
Work Boat Charter
Launch Service
Boat Salvage Service
BoatU.S. Membership
Boat Towing

Local
Long Distance
Yacht Towing

Environmental Boom Service and spill response
Applicants should be familiar with the recreational and commercial marine industry, experience within the industry is a plus. Key attributes and methods for success include strong skills and experience in the following areas:
Lead generation through networking and general search
In person oral and multimedia presentations
Virtual oral and multimedia presentations
Social media marketing

Facebook
Instagram
Linkedin

Plan, design and purchase print advertising
Press releases
Local media
Strong interpersonal skills
Creative writing
Contract preparation and negotiation
Trade show and conference experience
Computer skills including

Microsoft Outlook
Microsoft Word
Microsoft Excel
Microsoft PowerPoint
Constant Contact

Proficient Typist
Customer complaint resolution
Ability to effectively manage and motivate a sales and purchasing team
Previous Sales Management Experience
Candidates should be willing to work varied schedules and travel as needed. Flexibility, attention to detail and a willingness to make new friends and do business with them will be the cornerstones to success in this position. If you are goal oriented and enjoy new and exciting challenges, this full time position could be for you. We offer a great work environment as well as competitive salary and benefits. If you think you are a good fit for this job and can prove it, please apply. Applicants will not be considered without submission of the written assignment described below. Do not limit yourself to the space provided, make your email as long or as short as necessary to effectively communicate your message to this potential customer.
Written Applicant Assignment Description:
After months of research, you have recently discovered a project that involves the installation of a natural gas depot 10 miles East of Pompano Beach, FL. After identifying the company that will operate the depot through local sources, you do more research and identify the operational point of contact for the company who will be managing all aspects of the operation once the construction is complete.
Please create a list of the services that TowBoatU.S. Ft. Lauderdale could provide for the LNG depot.
---
---
---
---
Based on your knowledge of our company, our assets and our crew, write the subject and body of an email to Bernie Gass, Director of Operations for Pompano LNG, LLC. The purpose of the email is to introduce yourself and our company. You should create a clear picture of the services that your team will be able to perform once operations commence at their offshore depot.
Subject:
---
Body of email:
---
---
---
---
---